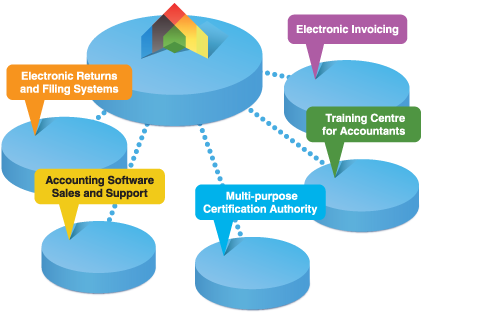 Taxcom is a leading tax-compliant B2B service provider for e-Invoicing in Russia already integrated with the most popular ERP and ERDMS platforms and global business networks.
Together with FTS Taxcom is a founder of e-Filing and e-Invoicing services for B2B in Russia. Taxcom is one of the largest Certification Authorities in Russia.
Taxcom-Doclines web service implements holistic approach to e-Invoicing in Russia including wide range of products for communication with business as well as state authorities and integration in corporate landscape of domestic and global enterprises.
Electronic Returns and Filing Systems
Electronic Invoicing
Multi-purpose Certification Authority
Accounting Software Sales and Support
Training Centre for Accountants
2G: E-Filing
Taxcom developed "Taxcom-Sprinter" product family to prepare and submit electronic files with documents and reports to Russian Federal Tax Service, Pension Fund and other State Controlling Authorities.
"Taxcom-Sprinter" is offered in 3 editions:
Desktop Sprinter: On prem application compliant with corporate security standards and allows integration with internal accounting and financial systems
Online-Sprinter: Web service provides secure workspace in the cloud
1C-Sprinter: Extension to Russia most popular accounting system (1C)
Back in 2000 Taxcom was first to develop and present on the market the pilot project for electronic returns and filing and received a #001 Government Registration Number as Authorized е-Filing Service Provider.
Today "Taxcom-Sprinter" is probably the most popular system on the market and counts more than 350K subscribers, including government authorities and organizations, large, medium and small businesses.
2B: E-Invoicing
Taxcom pushed the idea of e-Invoicing in Russia from discussion to real action.
In 2008 Taxcom submitted the pilot concept for tax-compliant e-Invoicing Technology that was approved by Russian Ministry of Finance and Federal Tax Service. In 2009 Russian Government authorized the pilot project. Same as with e-Filing back in 2000, Taxcom acted in this project as an architect, developer and service provider. Based on the results of the project, necessary amendments to the Russian Tax Code were made and today paperless e-invoicing in Russia has a green light to go.
Taxcom Electronic Invoicing service is fully compliant to the requirements of Ministry of Finance and Federal Tax Service:
Advanced Electronic Signature with Qualified Certificate
Based on mandatory VAT-Invoice format established by Federal Tax Service
Authorized by FTS implementation of delivery and storage procedures
Taxcom launches e-Invoicing of any scale: either simple ready-to-go solutions using all-in-the box or on demand web applications as well as complex integration with enterprise infrastructure including global business networks.
Certification Authority
Taxcom Certification Authority has all required state authorizations to provide wide range of e-Signature services on prem and in cloud all over Russia.
One of the largest Certification Authorities in Russia
A member of the Entrusted Certification Authorities Network with the Federal Taxation Service
Accredited to various Electronic Market Places
Taxcom has the largest Certification Authority infrastructure and over 80 representations throughout Russia authorized for secure certificate issuance.
1C Franchisee
Taxcom is a partner of Russia largest accounting software developer 1C (more than 1 million users)
Taxcom offers software demonstration, sales, installation, customization and support for 1C accounting software products.
Training Centre
Taxcom Training Center offers educational seminars and specialized courses both for company clients and all other accounting, IT and financial managers.
Electronic Returns and Filing Systems for accountants and system administrators
Accounting software trainings and consultations
Federal Tax Service and Ministry of Finance legislation and regulation amendments
Taxcom Training Centre constantly extends educational menu and offers seminars in live or web formats.
Major Clients
State Authorities Including:
Administration of the President of Russia, State Duma (Russia Parliament), Federation Council
Federal Ministries and Services (Foreign Affairs, Defense, Economic Development, Industry and Trade, Natural Resources, Security Service, Taxation Service, Custom Service etc.)
High Court, Central Election Commission, Accounts Chamber of Russia
Largest companies and institutions including:
Bank of Russia, Bank of China, Bank of New York, Royal Bank of Scotland, Sberbank
Svyazinvest, Rostelecom, Vympelcom, Post of Russia, DHL, UPS
KPMG, Deloitte, HP, Intel, Microsoft, Samsung, Metro Cash & Carry, Mercedes, BMW, Boeing
Russia Olympic Committee, Paralympic Committee, Russia Football Union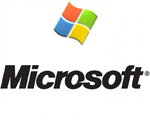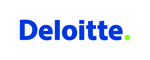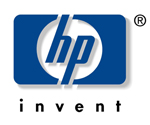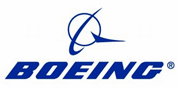 Taxcom honors every client and their loyalty with best efforts in developing and extending tax-compliance electronic services.
Taxcom makes it better life for business in Russia.
Contacts:
Moscow
Head Office
12 Sadovaya-Samotechnaya St.,
2nd entrance, 127051, Moscow
+7 495 739 0797
Fax +7 495 739 4233
Nizhniy-Novgorod
5 Nesterrova St., office 9 (3d floor)
Ph./fax: +7 831 419 6732,
+7 831 419 6724
St.-Petersburg:
270 Ligovski avenue, building 1, Lit-A
+7 812 326 9491
Regional Support Department
+7 495 730 1617
In all other regions of the Russian Federation, Taxcom represents its services through its partners, the full list of which is provided at www.taxcom.ru.